Last year, The Maxim's Group decided to support the Eden Ministry as our primary charity partner.
Child sexual exploitation throughout Southeast Asia is at alarming and critical levels and we at Maxim's find this to be completely abhorrent and unacceptable. We must try to do everything possible to eliminate this insidious side of human behaviour.
The Eden Ministry undertakes rescues and once returned to their home country, provides a safe environment for the children. Upon their return they are provided with assistance both medically, emotionally and also are provided the opportunity to enter programs to set them up for their future.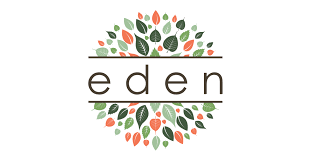 One of the programs that the children can undertake is learning the art of making jewellery. Each piece is inspired by the true story of a courageous escape and handmade by rescued women. The profits from each of your purchases directly benefit the women in Eden's comprehensive program to reach, rescue, and restore trafficking victims. From day one, a woman entering the Eden program earns a full-time wage making jewellery. The jewellery-making process itself is therapeutic. Creating pieces that carry stories of hope and courage into the world is empowering for survivors.
If you'd like to join The Maxim's Group in support this amazing, life-changing charity, you can buy purchasing some of the beautiful hand made jewellery here: thisiseden.jewelry